Welcome to COR Enterprises
COR Enterprises and our Career Guidance Center support people with disabilities in Billings, Montana and surrounding areas. Our staff takes great pride in the many services we provide.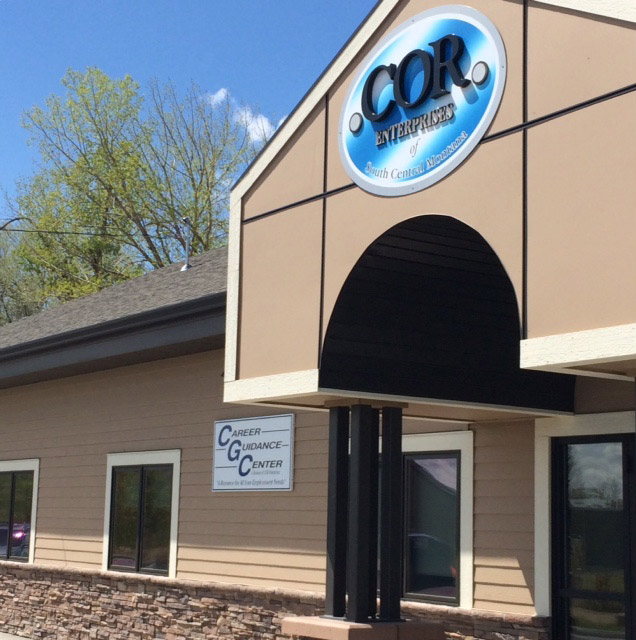 Our Mission:
To promote the dignity, independence and success of persons with disabilities through quality vocational and support services so that they may fully participate in the economic and social life of the community.
COR Enterprises (COR) was originally known as The Billings Sheltered Workshop and opened its doors in January of 1971.
COR began serving 5 consumers in 1971 and has grown to provide support to approximately 500 people per year!
Our five original staff members have grown into 48 full-time equivalency positions and an average of 71 persons with disabilities on the payroll, plus numerous part-time positions.
If you need assistance accessing any of the information on our website, please don't hesitate to reach out. Please call (406) 248-9115 or complete the form on the "contact" tab.
2023-04-18
Brett Hodson will be retiring after 33 years of service to COR! Brett's strong work ethic and love for our clients comes from her upbringing. Her mother was a single parent who worked as a Registered Nurse for the disabled. Brett often had to tag along to recreational events, and this is where Brett began...
Read More
2022-12-13
You are invited to COR's Christmas Party, December 15th 2022. Awards will be held at 10am, followed by a performance by Penny and the Christmas Elves, and lunch at 11am! Happy Holidays!
2021-01-13
This year marks COR Enterprises' 50th year of promoting dignity, independence and success of persons with disabilities! As with most things, Covid squashed any plans of a big celebration. Today, we distantly gathered those that are able to be with us and shared some pizza, cake and cheer! Thank you to all those that have...
Read More