Welcome to COR Enterprises
COR Enterprises and our Career Guidance Center support people with disabilities in Billings, Montana and surrounding areas. Our staff takes great pride in the many services we provide.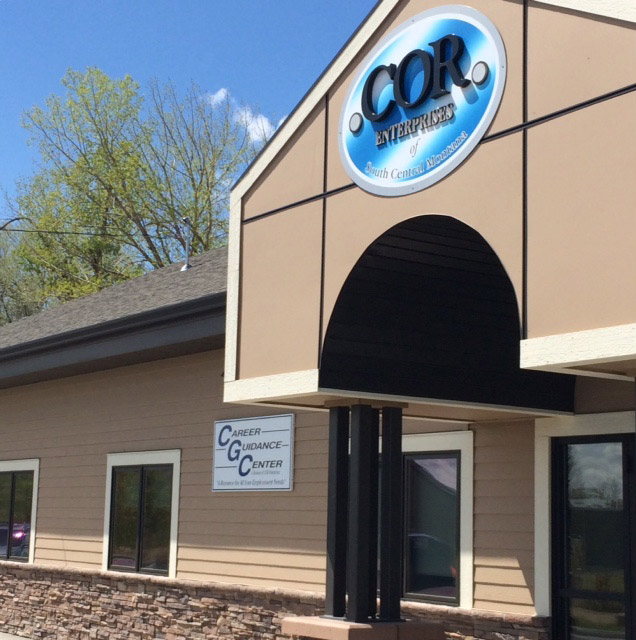 Our Mission:
To promote the dignity, independence and success of persons with disabilities through quality vocational and support services so that they may fully participate in the economic and social life of the community.
COR Enterprises (COR) was originally known as The Billings Sheltered Workshop and opened its doors in January of 1971.
COR began serving 5 consumers in 1971 and has grown to provide support to approximately 500 people per year!
Our five original staff members have grown into 48 full-time equivalency positions and an average of 71 persons with disabilities on the payroll, plus numerous part-time positions.
2019 Donors
2020-01-22
As 2019 comes to a close, we'd like to thank those that generously donated monetarily to COR Enterprises. We are grateful you chose us as recipients of your kindness! Veronica KuzmaJerry and Mary MurphyGordon and Susan GruchallaSuzanne and Stan SeverinAllied Investment AdvisersDrs. Mark and Laura NicholsonJanice JacobsonDiana RukstadKelly Starr YARCCindy Wong GriderJohn ChristensenKelly BruggemanRBC Wealth...
Read More